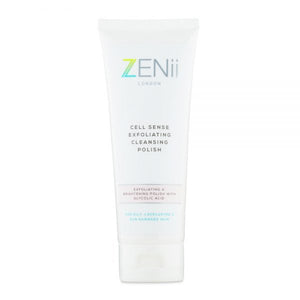 Glycolic & Grapefruit brightening scrub
Helps prevent blemishes & spots
Improves skin luminosity
This uplifting glycolic and grapefruit exfoliating scrub will help remove deep cellular debris and congestion to help prevent blemishes and skin dullness. Grapefruit oil helps detoxify the skin, fights free radicals and helps maintain healthy collagen. Glycolic acid helps to remove dead skin cells and helps improve fine lines and wrinkles. This exfoliating scrub with Vitamin E will regenerate dull, lacklustre skin by removing the dead cell layers, revealing a brighter, more luminous and glowing skin.
Suitable for oily & normal skin types. Can be used in pregnancy.